Since March is Women's History Month, we couldn't think of a better way to celebrate than by featuring the incredible Malala Fund. Our Co-Founder and Head of Design, Dani, and our Head of Project Management, Tucker, weigh in on how Artisan came to work with the girls' education non-profit and what Malala wanted in terms of design and build.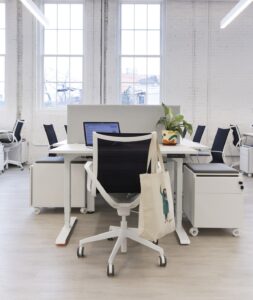 How did Artisan get connected to Malala and ultimately end up working with her to design and build the Malala Fund's office space?
Dani: 'Amanda, Chief Operating Officer of Malala Fund, actually reached out to me after following my Instagram account! It's quite surprising the caliber of potential clients that social media brings.'
What was Malala looking for in terms of design and build?
Dani: 'She was looking for a space that integrated the organization's branding and ethos in a cohesive way. After meeting with the team and understanding that they wanted a bright space filled with plants, we wanted to focus on the overall architecture. We sourced materials, furniture, and decor that allowed those areas to shine while keeping the aesthetic light and playful.'
What was the biggest challenge, as far as Project Management goes, in executing Dani's design?
Tucker: 'The Landlord was underway with construction of a pre-built unit by the time Artisan was brought on board. Implementing change to an in-progress project required lots of coordination between Artisan and the Landlord team, and constant communication between Artisan's design and PM groups in order ensure the final product would meet Malala Fund's expectations and Artisan's quality standards.'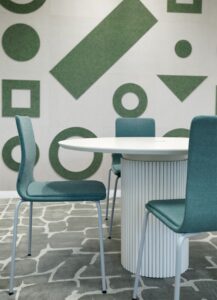 To see more of the final product, follow us on Instagram and stay tuned for additional photos coming soon!
Want to learn more about how Artisan can create a space that suits your needs? Click here to take our 5 minute quiz and get started today.