Our Team
Here's to the faces behind the spaces. Meet the Artisan team.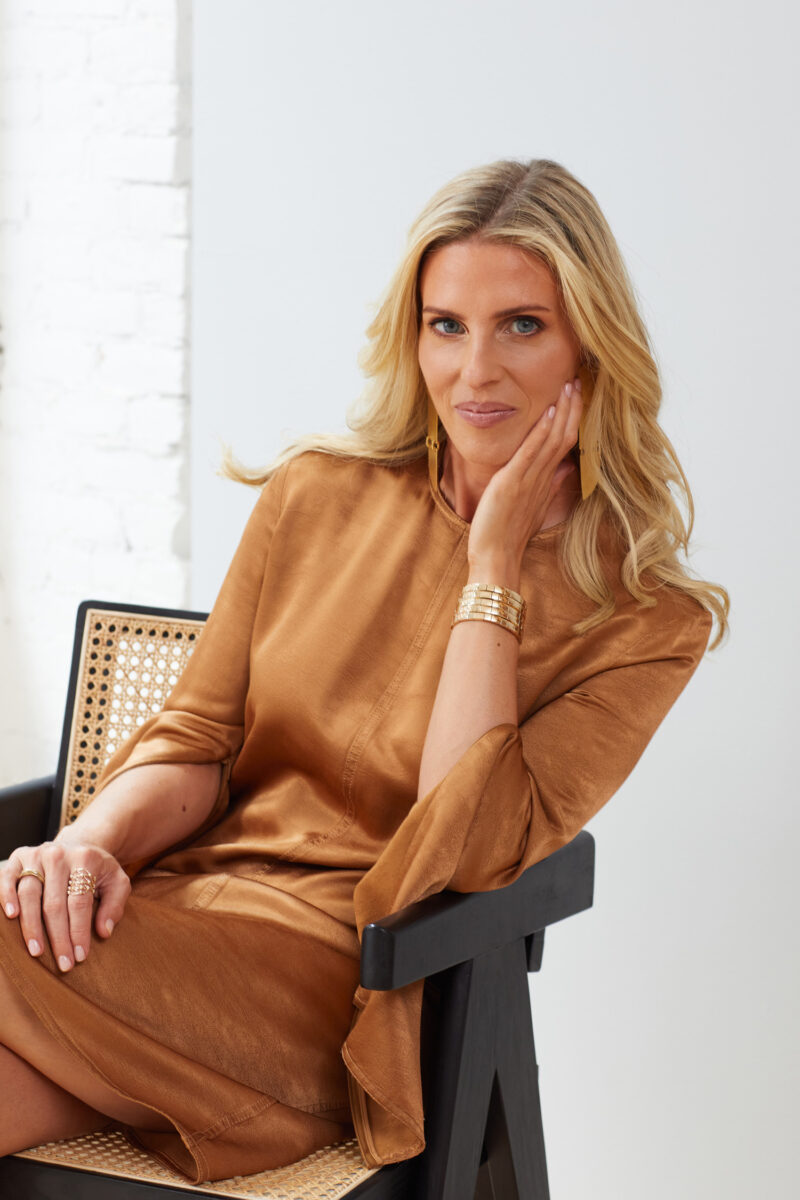 Sarah Pontius
CO-CEO + COO
19+
YRS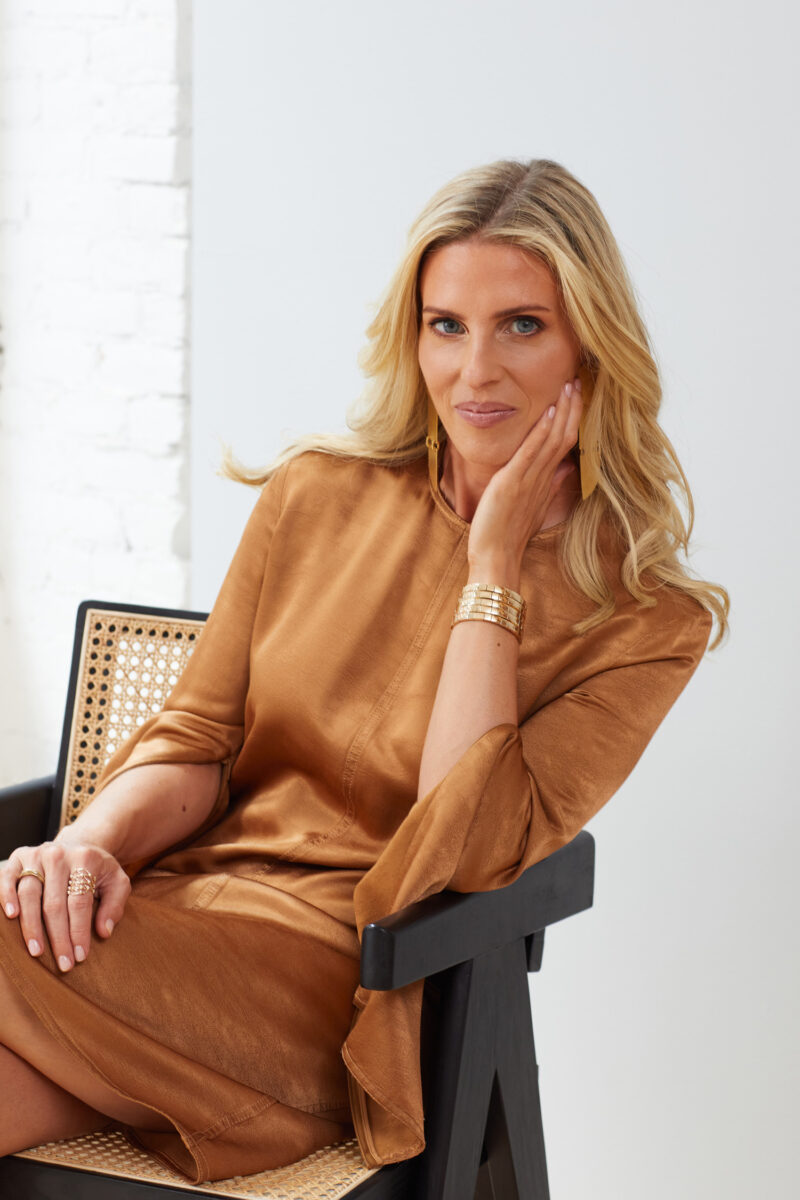 Professional Affiliations / Credentials
Board of Trustees, Union College
Board of Directors, Make-A-Wish
Foundation of Metro New York
Member, Real Estate Board of New York (REBNY)
Licensed Real Estate Broker in the State of New York
Volunteer Running Guide, Achilles International
Education
Union College, BA in Quantitative
Economics with a minor in Mathematics
Sarah has over 19 years experience in the real estate and start-up industries having completed complex transactions across brokerage, development, acquisitions, dispositions, and corporate M&A worldwide. Most recently Sarah was Global Head of Real Estate Partnerships at WeWork where she oversaw various real estate initiatives and worked alongside the company's investment team.
Prior to WeWork, Sarah spent five years at CBRE where she advised clients on their real estate portfolio strategies. While working in brokerage, Sarah was involved in the lease-up of some of New York's most iconic assets including One Vanderbilt Avenue, 425 Park Avenue, 1271 Avenue of the Americas and 1114 Avenue of the Americas, as well as the sale of 245 Park Avenue.
Sarah started her career at Brookfield where she worked with the acquisitions team on its $9.3B acquisition of Trizec Properties in 2006, and A$7.3B acquisition of Multiplex Group in Australia in 2008. Sarah worked in London for two years on the asset management of Canary Wharf and acquisition of 100 Bishopsgate. Sarah joined Brookfield's leasing team in 2011 to oversee its 18 MSF NYC portfolio.
An avid runner, Sarah has completed nine marathons in New York, Chicago and London. Her love for running extends to active involvement with Achilles International as a guide for disabled runners in New York City.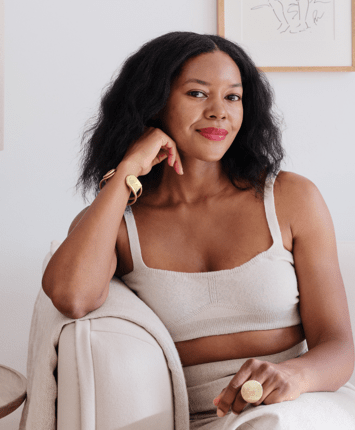 Dani Arps
CO-CEO + Head of Design
Our Team
Dani Arps
CO-CEO + Head of Design
14+
YRS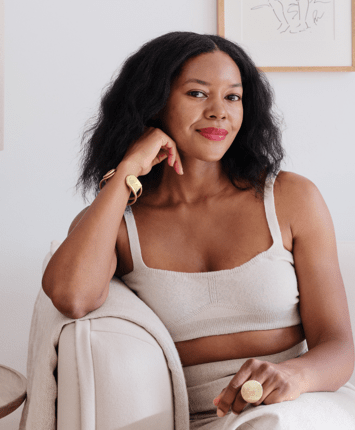 Professional Affiliations / Credentials
Allied Member, American Society of Interior Designers
Gold Award, Neo Con
Next Wave Designer Award, H&B
Star on the Rise Award, D&D
Advisor, Vishion, a Color-Driven Search Engine Designed
Education
Pratt Institute, Master of Science in Interior Design
Manhattanville College, BFA in Fine Arts with a minor in Music and Sociology
Dani Arps has over 14 years experience in the interior design industry specializing in technology & startup companies. Some notable assignments include the NYC headquarters for Union Square Ventures, Daily Harvest, SeatGeek, Rokt, Codecademy and General Assembly. Dani has created over 500K square feet of striking and of the moment designs.
Dani opened her eponymous firm Dani Arps LLC in 2014 and quickly gained recognition, receiving industry awards including being recognized as a 'Next Wave Interior Designer' by House Beautiful and 'Star on the Rise' by the renowned Decoration and Design Building. Dani also had the honor of being chosen as part of Curbed 'Young Guns' class of 2016 and was also named as a 'Best of NeoCon' Gold winner for her table design, the 'Epono', for NuCraft.
Dani has been prominently featured in publications including Forbes, Entrepreneur Magazine, House Beautiful, Architectural Digest, and Interior Design Magazine. She also partnered with Sotheby's to curate an exhibit: mixing modern craft with inspired antiques.
Dani has shared her design experience and knowledge lecturing at design schools of note such as Parsons, FIT and UDEM University in Monterrey, Mexico.
Dani lives in Harlem where she watercolors and enjoys playing bass guitar in her spare time.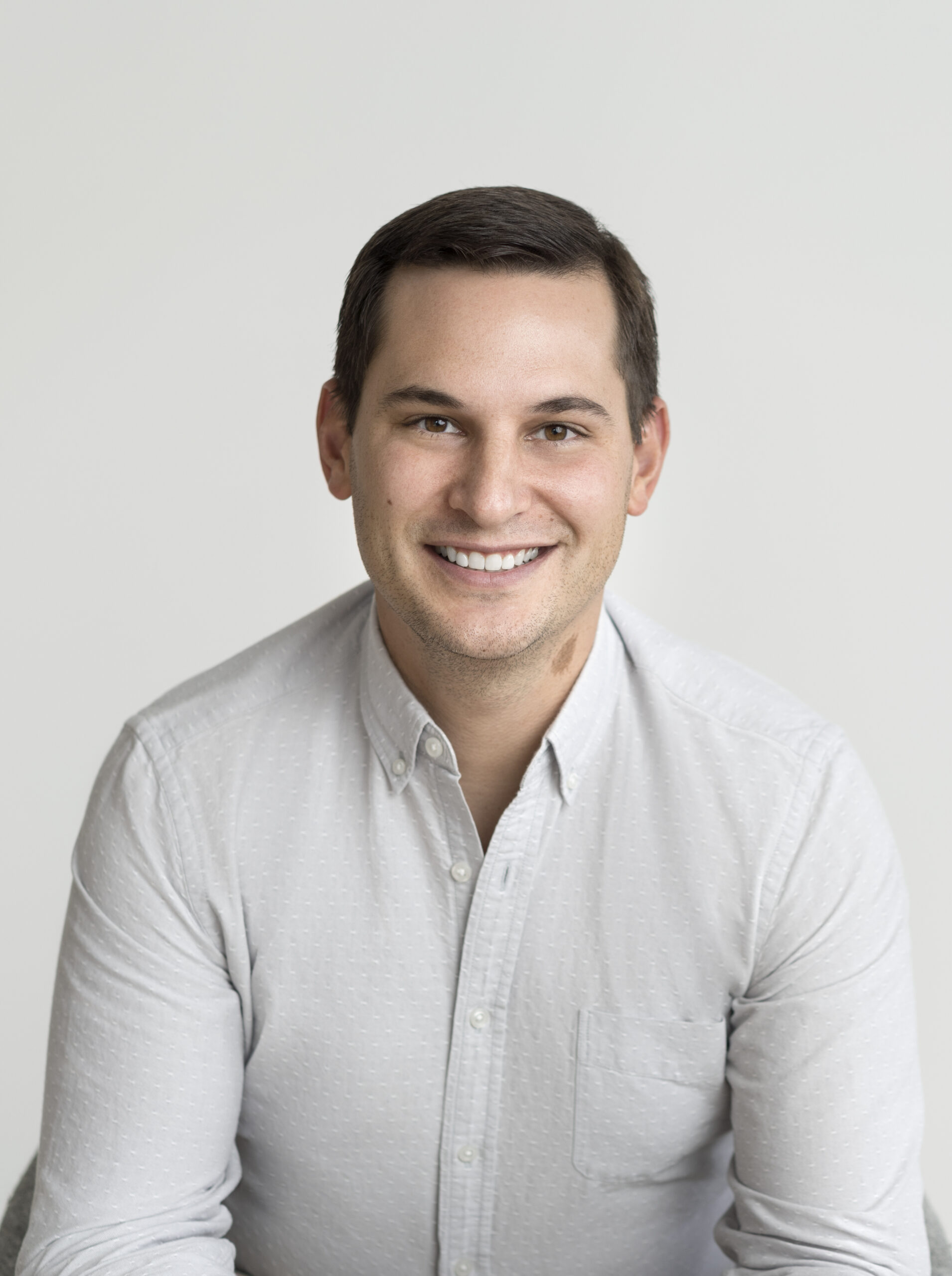 Tucker Schenk
Head of Project Management
Our Team
Tucker Schenk
Head of Project Management
13+
YRS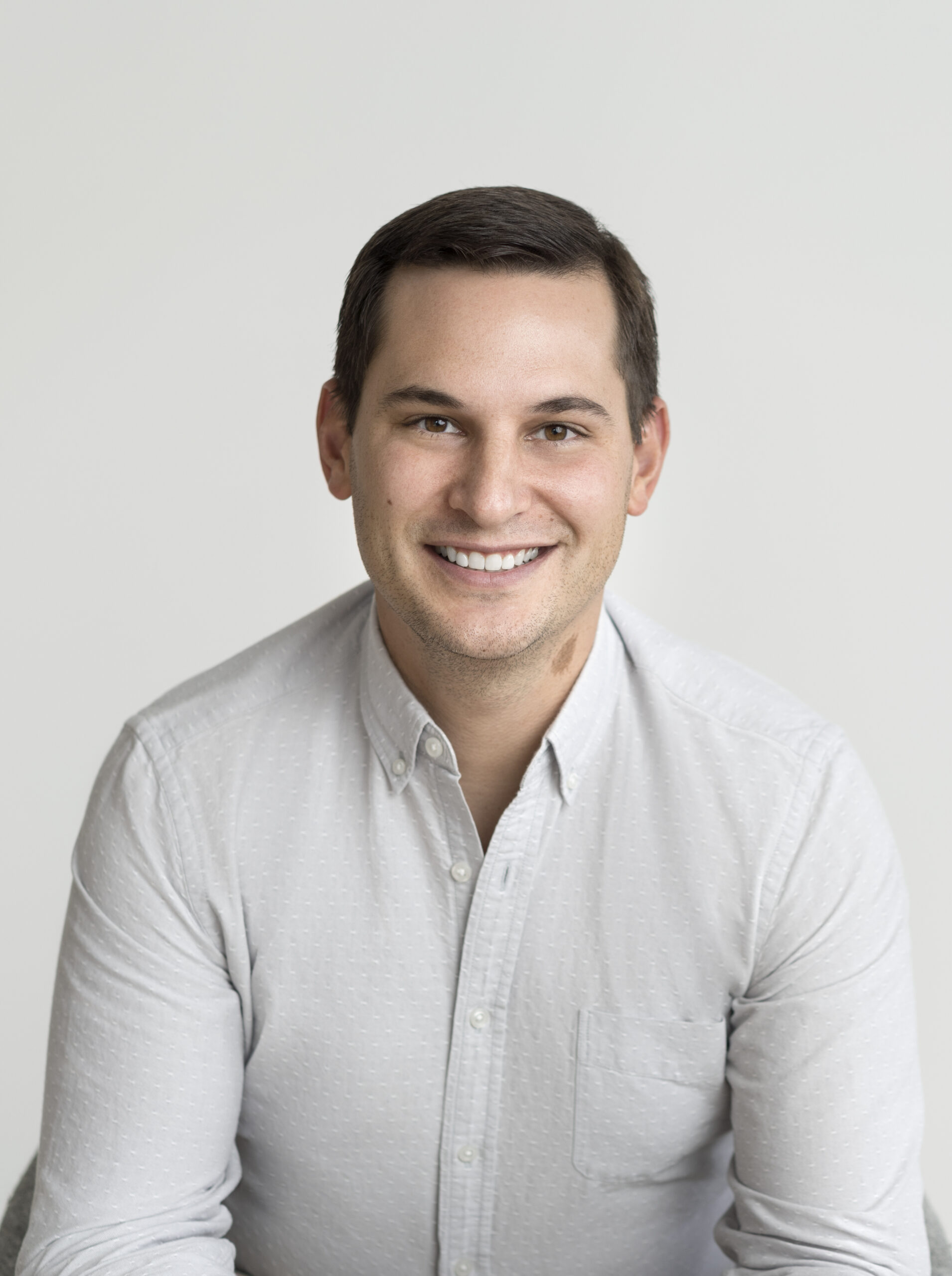 Professional Affiliations / Credentials
Make-A-Wish Real Estate Council Member
Volunteer, Catholic Charities of the Archdiocese of New York
Education
Columbia Engineering Executive Education, Construction Project Management
Vilanova, BA in Business Management
Tucker has over 13 years of experience in the field of Project and Construction Management. In that time, he's worked on an extensive array of projects with a focus on commercial interior renovations, flagship retail fitouts, asset repositioning, and large-scale redevelopments. Tucker runs the Project Management division at Artisan overseeing every aspect of project budgets and scheduling as well as management of consultants and contractors.
Prior to joining Artisan, Tucker spent 3 years working in real estate development and project management roles with WeWork, most recently as Lead Project Manager on the $250M repositioning of the historic Lord & Taylor building at 425 Fifth Avenue. He also served as the technical delivery resource on WeWork's Global Real Estate Partnerships team and as the Global Head of Capital Improvements.
In his nearly 5 year tenure with SL Green Realty Corp, Tucker was responsible for all Tenant Improvement and Capital projects across an 8 million square foot portfolio. He started his career with Jones Lang LaSalle's Project Development & Services team, where he spent 4 years working as a consultant on large scale commercial interior projects for clients such as Bloomberg, Morgan Stanley, Willis Towers Watson, Skadden Arps, and Uniqlo.
Alyson Popola
Director of Operations
Our Team
Alyson Popola
Director of Operations
9+
YRS
Professional Affiliations / Credentials
Benefit Committee Member, The Dream Ball After Dark, American Cancer Society
Co-Founder, The Caroline Fund
Host Committee Member & Publicist, From Farm to Tray
Education
East Stroudsburg University, BS in Hospitality Management with a minor in Business Management
Alyson has over 9+ years of experience in startups and operations management. She has focused predominantly on commercial real estate, construction and design industries.
Before joining Artisan to run Operations, Alyson worked at JOKR focusing on Expansion Operations allowing the company to scale to five domestic cities in nine months, ran the Project Management Office and created and managed the company's budget and forecasting tools.
Prior to JOKR, Alyson spent 5 years at WeWork working in real estate and construction operations. During her time at WeWork, Alyson's scope ranged from scaling the development team during the company's hyper-growth stage from 500 to 1,500+ employees globally, changing management procedures, implementing and tracking objectives and key results, managing Tenant Improvement Allowance collection, reducing financial exposure and overseeing monthly financial planning and analysis, cash management and budget performance reports reviewed by the C-Suite.
In addition to managing Artisan's Operations, Alyson oversees the organization's business planning, accounts payable & receivable, and development of new business venture opportunities.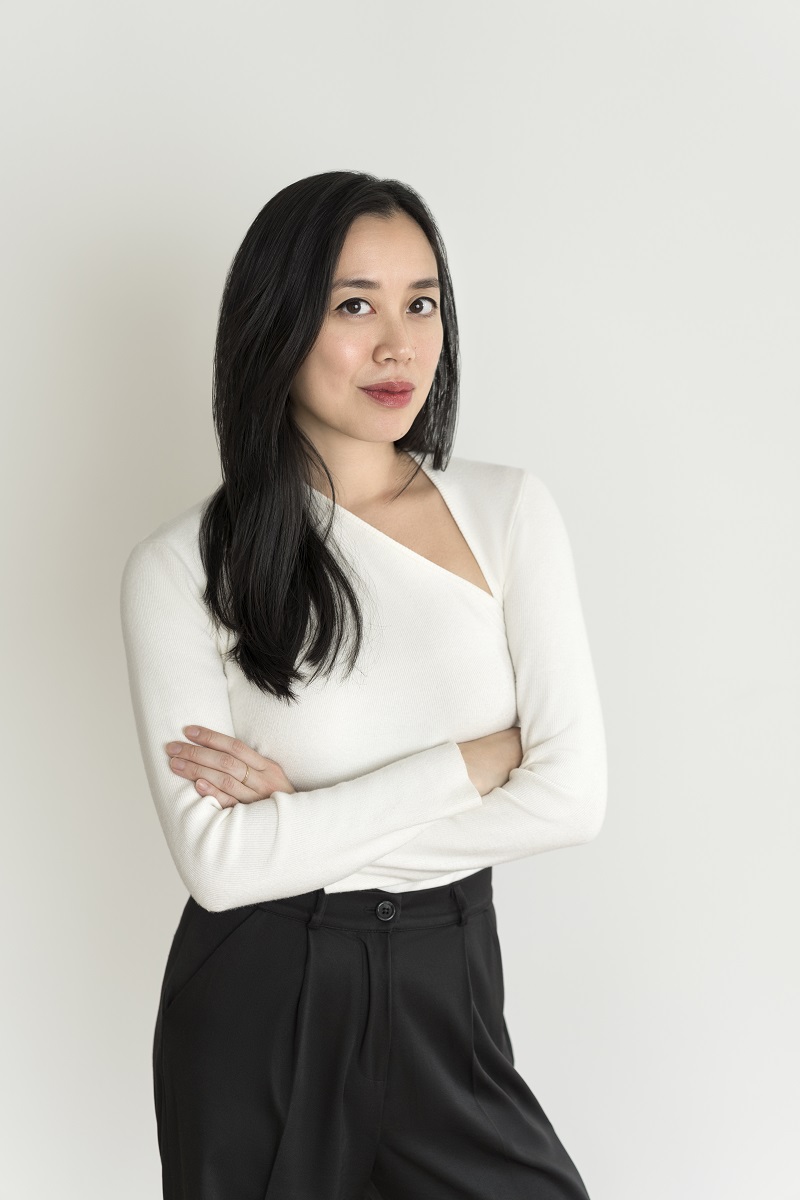 Katie Li
Head of Furniture
Our Team
Katie Li
Head of Furniture
11+
YRS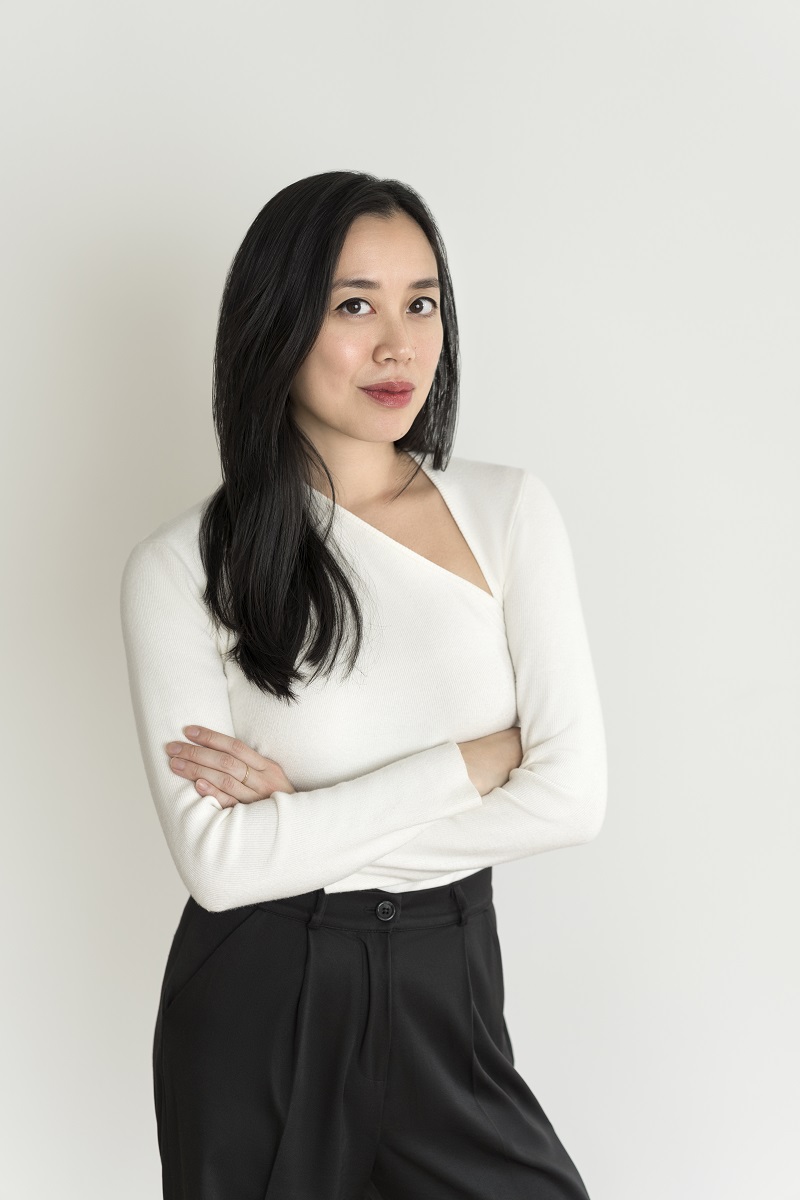 Education
Fashion Institute of Technology, BFA in Interior Design
Katie has over 11 years of experience in the interior and furniture design industries with a focus on branded environments. She has designed space for clients across the commercial, retail, residential, and event sectors.
Before joining Artisan to lead the Furniture Division, Katie spent 4 years at Casper laying the groundwork for the company's physical presence in the world overseeing everything from conceptual development, to procurement and design of custom millwork and furniture. She had a prominent role in the company's North American retail roll out – launching their first brick and mortar location in Manhattan to over 70 additional locations within 3 years. Katie also led the design of Casper's NY HQ at 3 World Trade Center.
Prior to Capser, Katie spent 3 years at Herman Miller designing branded environments while working with some of the top furniture products in the industry. Some of those spaces included showrooms, trade shows, exhibits, and environmental photoshoots. With Herman Miller's rich history in design, she learned the importance of craft and attention to detail and carries that into her practice today. Katie started her career in residential and retail design.
Katie has shared her design experience and knowledge as a guest lecturer at Parsons School of Design.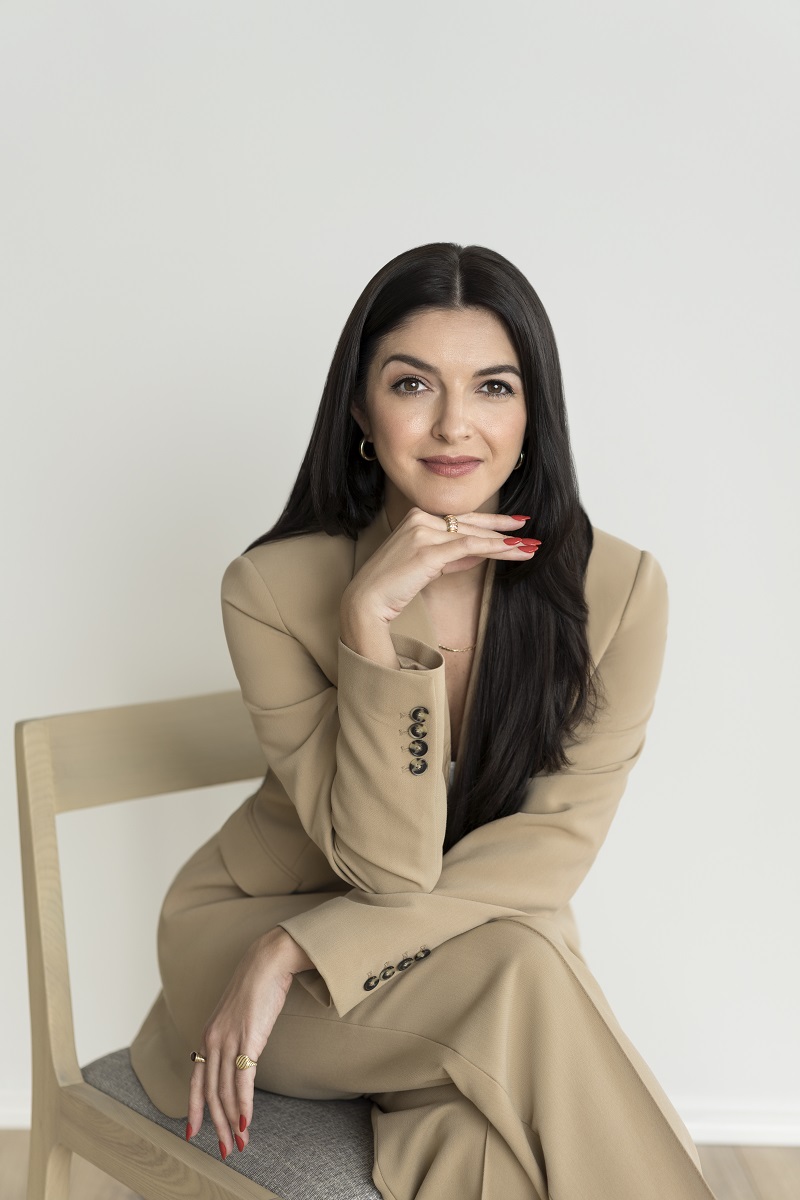 Carleigh Bettiol
VP, Brokerage Services
2+
YRS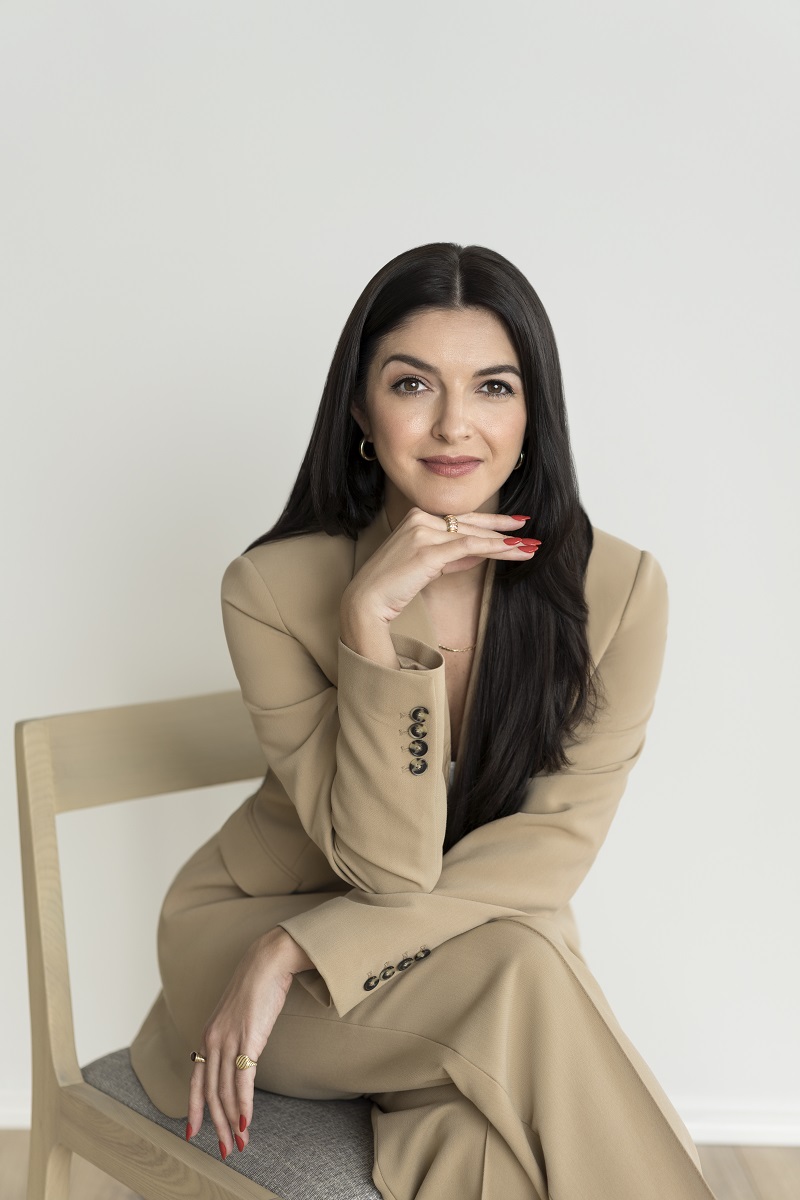 Education
SUNY Oneonta, BS in Business Economics
After 12 years in the performing arts industry, including 8 years in Broadway productions and the film industry, Carleigh entered real estate as a New York State licensed salesperson in 2019 joining Douglas Elliman in the residential industry. At Douglas Elliman, Carleigh was on one of the top producing residential brokerage teams in New York City before transitioning into the commercial real estate industry as an Associate on Artisan's Brokerage Team.
Since joining Artisan, Carleigh has actively worked on business development, sourcing and touring clients across a range of asset classes, assisting in financial analysis, drafting proposals and negotiating leases. Shortly after joining Artisan, Carleigh worked on the sourcing and closing of Steadview Capital's first NYC office.
Prior to joining Artisan, Carleigh was in the original cast of Hamilton from its Off-Broadway run starting in early 2014 through late 2016 on Broadway. She was also in the film production of Hamilton on Disney+ that premiered in 2020 and the film adaptation of In The Heights that premiered in 2021. She was also in the Broadway casts of The Cher Show and Bandstand.
In addition to being a part of Artisan's Brokerage Team, Carleigh runs all of Artisan's Social Media as well as oversees the organization's invoicing and tax reporting.
Rachel Talavera
Senior Design Consultant
Our Team
Rachel Talavera
Senior Design Consultant
14+
YRS
Professional Affiliations / Credentials
Certified Interior Designer, NCIDQ
Certificate #29387
LEED AP BD+C
Volunteer: Stomp the Monster, a
financial support organization for people experiencing cancer in NYC
& NJ
Education
Master of Arts in Interior Design:
Design History, Theory, and
Criticism – Cornell University
Bachelor of Science in Interior
Design: Design and Environmental
Analysis – Cornell University
Rachel has over 14 years experience as a lead interior designer, conceptualizing and implementing successful designs within a wide range of schedule and budget constraints, and across several market segments, mainly commercial interiors. She takes care to understand how the client wants their space to be experienced by employees, visitors, clients, or C-Level management. From a 7,500 sq. ft. event space for Forbes Media to 90,000 sq. ft. of co working office space for SL Green Realty Corp., each of Rachel's design projects convey a unique vocabulary. Rachel excels at harmonizing functionality and intriguing design.
Prior to joining Artisan, Rachel spent 11 years as a Senior Designer at LB architects, an architectural firm in NYC. While there, she enjoyed several areas of responsibility including design management, drawing review, custom furniture design, and the development and delivery of pitch presentations. A pragmatic designer, Rachel would spend time in the field and review shop drawings with the project architect to understand how pieces fit together, which continues to help her design with a keen understanding of feasibility, cost, and craftsmanship.
Following her tenure at LB Architects, Rachel pivoted to residential and boutique corporate design. With some solo projects under her belt, including a 6,500 sq. ft. law firm relocation, Rachel joined Artisan in 2022. As a Senior Designer, Rachel works closely with the project management and furniture procurement heads, and enjoys collaborating with Dani and junior designers in a diverse, interdisciplinary, and forward thinking firm.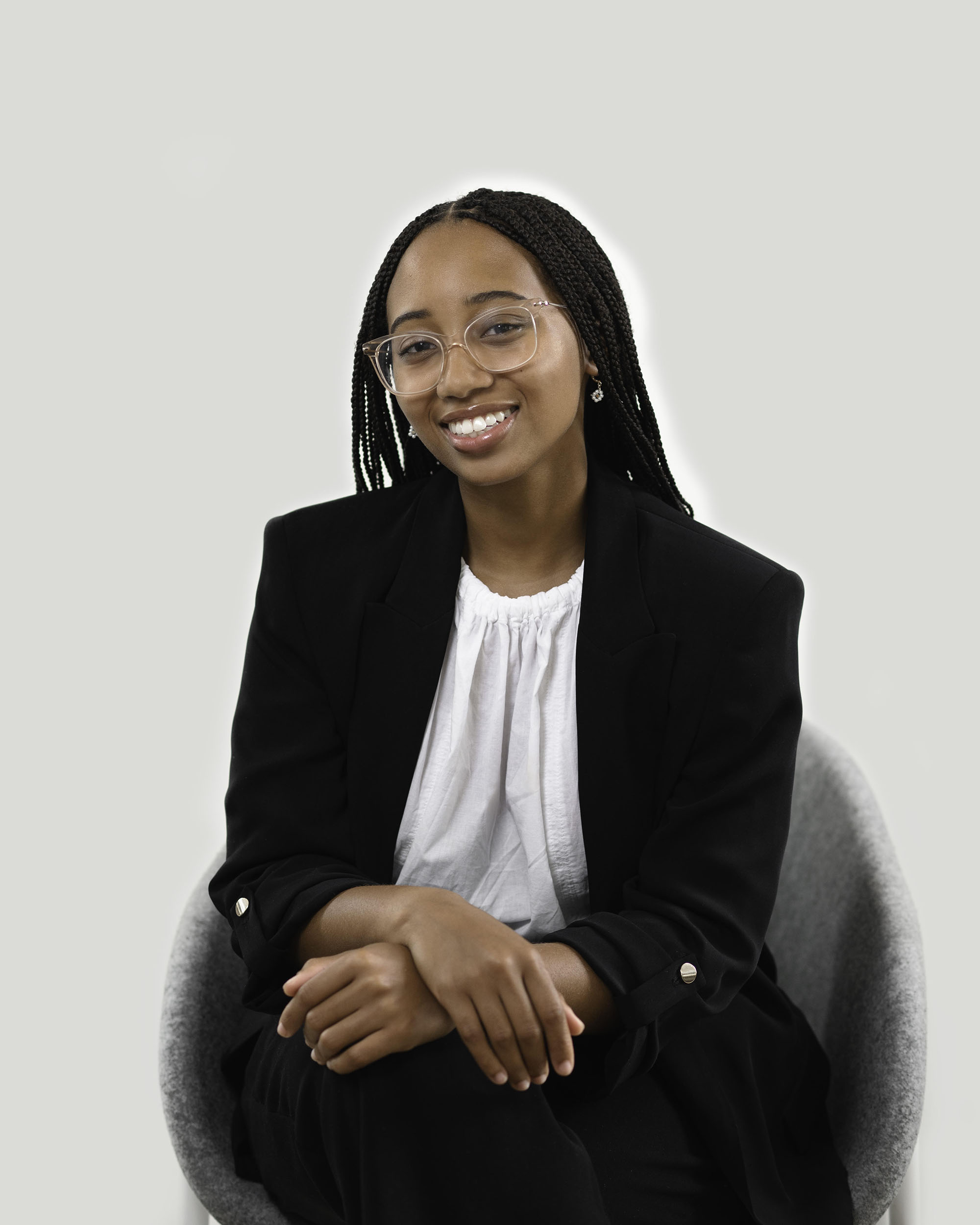 Lauren Henry
Junior Designer
Our Team
Lauren Henry
Junior Designer
2+
YRS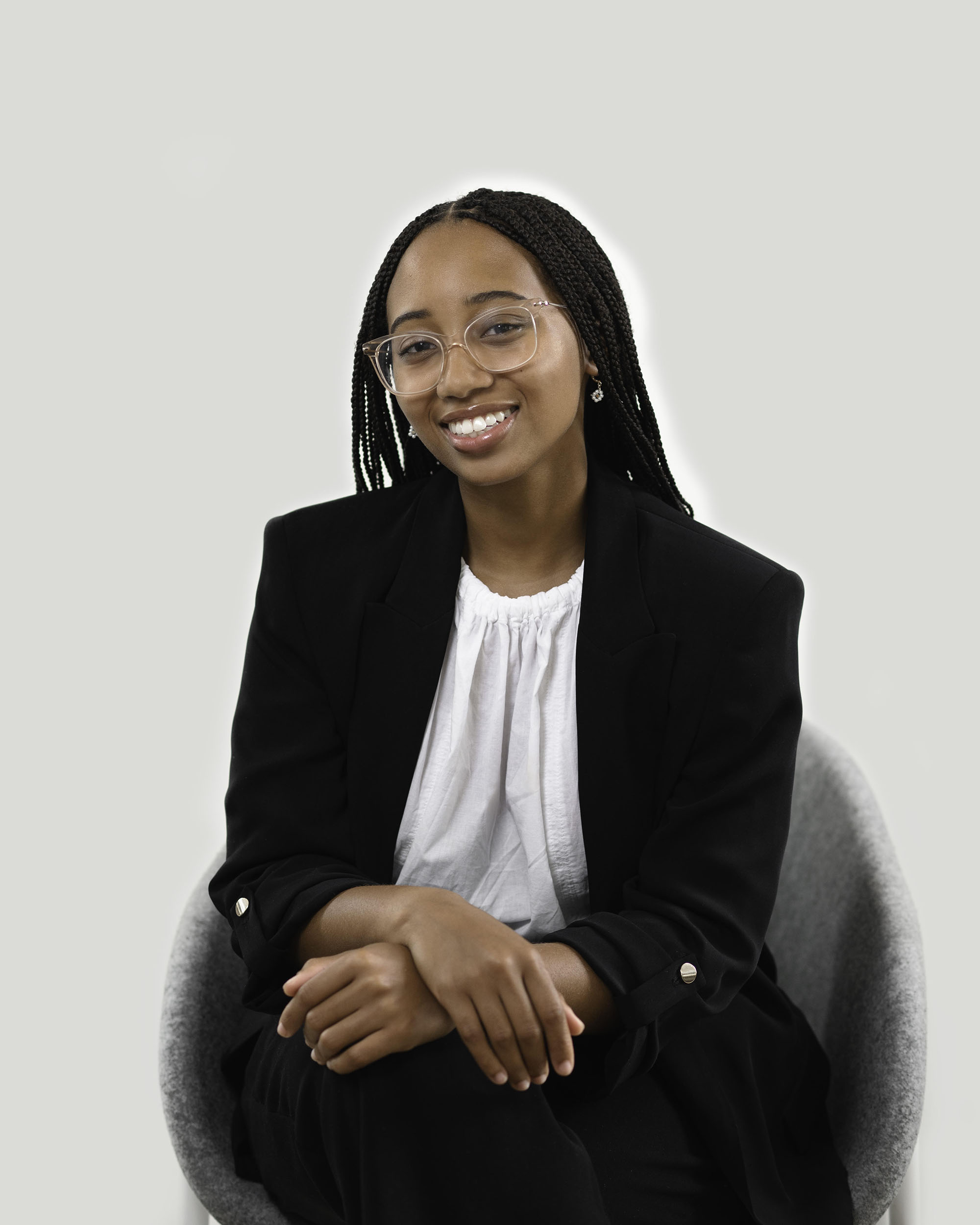 Professional Affiliations / Credentials
ASID Member
Eductation
Syracuse University, BFA in Environmental & Interior Design with a Minor in Art History
Lauren has over 2+ years of experience in the interior design industry with a Bachelor of Fine Arts in Environmental & Interior Design from Syracuse University. Her areas of expertise include space programming, material and finishes selection, construction oversight and furniture design. Lauren has worked on numerous projects ranging from non-profit organizations to marketing and fashion companies. As an environmental interior designer, Lauren specializes in creating spaces that enhance the natural, social, cultural and physical environment of particular areas.
Prior to working at Artisan, Lauren interned in the commercial division at Stellar Management, focusing on the redevelopment of One Soho Square – two historic lofts connected seamlessly into an 780K RSF tower with high-end interiors and finishes. Lauren also worked with Stellar Management's project management team overseeing the timeline and budget for the project. While at Stellar, Lauren worked closely with New York City's Department of Buildings in a compliance role enforcing ADA and code safety regulations.
Lauren was awarded Syracuse University's Patricia Kutner Strait Outstanding Student Employee Award for excellence as a student employee. She is also an active member of the American Society of Interior Designers.
Will Perry
Project Manager
Our Team
Will Perry
Project Manager
5+
YRS
Education
Tufts University, B.A. in International Relations & Philosophy5
Will has over 5 years experience in technology and in residential & commercial project management in the Hamptons, South Florida, and Greater NYC markets, specializing in large renovations and additions. He currently works across the Project Management and Furniture teams at Artisan, where he assists in maintaining project budgets, managing contractor progress and furniture administration.
Before joining Artisan, Will worked as an Onboarding & Marketplace Success Lead at a tech start-up called Humming Homes, where
his team managed over 400 properties with average home values upwards of $3 million. As one of the first members at the company, he helped develop the new homeowner onboarding process in addition to hiring and training the home inspection teams. He also acquired and managed new vendor relationships to service HH's clients and fulfilled day-to-day project management needs across all markets.
Prior to life in construction, Will was an early member at Uber for Business where his team provided corporate travel and benefits to enterprise level companies globally. He began his career at Discovery Inc. where he negotiated media buys to air new tv series and commercial spots across the company's biggest networks.